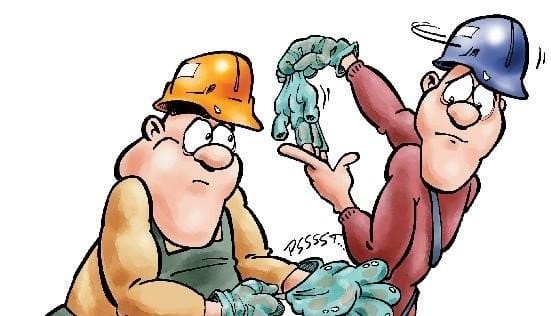 IMPORTANT GUIDELINES IN USING COMPRESSED AIR
1. Hoses and lines should be rated to meet the maximum operating pressure of the equipment – avoid using weak plastic tubing in open factory environment as they can split and cause leaks and possibly injury. Use properly rated hose or piping.
2. Wear proper Personal Protective Equipment as follows:
Safety glasses with side shields and a face shield if needed depending on the job at being performed.
Hearing protection if exhaust noise or impact noise is high as even short term exposure to loud noises can be damaging.
Respiratory protection, depending on the material(s) being worked with.
Note that normal work clothing is not protection against compressed air
If you must clean with compressed air, do not use air that is set above 30 PSI or utilize air amplification nozzles with a dead end pressure of no more than 30 PSI. (See:
You must also have effective chip guarding and proper PPE (OSHA standard 1910.242(b))
NEVER USE COMPRESSED AIR TO CLEAN CLOTHING OR HAIR!
NEVER POINT COMPRESSED AIR AT YOURSELF OR ANOTHER PERSON!