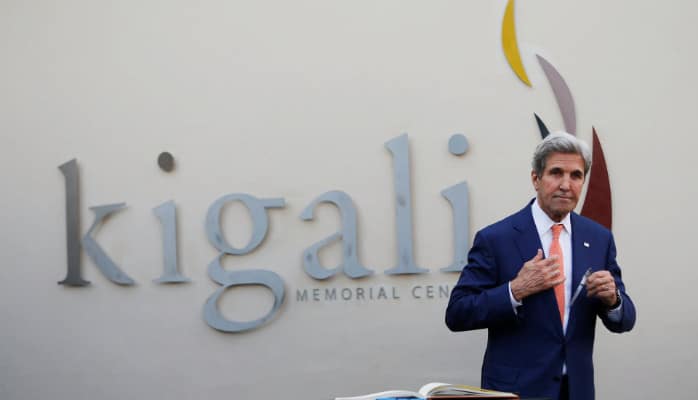 Late October, 2016 there was a landmark agreement among 170 countries to set firm dates for the curbing the use of HCFC's in air conditioning systems with penalties for non-compliance. Developed countries must reduce their use of HFCs by 10 percent by 2019 from 2011-2013 levels, and then by 85 percent by 2036. A second group of developing countries, including China and African nations, are committed to launching the transition in 2024. A reduction of 10 percent compared with 2020-2022 levels should be achieved by 2029, to be extended to 80 percent by 2045. A third group of developing countries, which include India, Pakistan, Iran, Iraq and Arab Gulf states, must begin the process in 2028 and reduce emissions by 10 percent by 2032 from 2024-2026 levels, and then by 85 percent by 20
Replacements have been developed but they remain controversial for several reasons: higher cost of replacement material, possible flammability issues especially in the use of air conditioners in automobiles where one replacement material is now used. With safety in the workplace also increasingly important, alternative technologies may have to be considered for cooling applications.
For very large applications alternate systems may create a move back to the use of water cooling (chiller systems) to avoid the increased costs to update air conditioning systems. Not only are the refrigerants more costly but because they are inherently more volatile, materials used in the equipment may have to be updated as well.
For smaller applications such as the cooling of electrical and electronic control panels, vortex tube technology becomes more economical. Vortex tube cooling systems utilize compressed air and create a cold stream of air which is used for cooling. (see for example www.nexflow.com/172-chttpsabinet-enclosure-coolers ) While the use of energy is higher, they become economical when weighed against the cost of maintenance (replacement filters, cleaning, condensate removal, etc.) of traditional air conditioning systems especially in very hot, humid and dirty environments due to their near maintenance free nature. They are now used as well where intermittent cooling is required such as with variable frequency drives where overall energy use is low. As the Kigali Agreement takes effect, these systems will become more and more economical to use not only from the increased costs of air conditioners but also as maintenance personnel become more costly and harder to get – a double hit. Maintenance free will become much more important along with environmental responsibility.