Mounting System
Mounting System for air knives and amplifiers provide a convenient and flexible way to utilize the products for blow-off and cooling applications
| | |
| --- | --- |
| Weight | 0.5 kg |
| Model Type | MAXI Mounting Systems For All Air Knives, MINI Mounting Systems For Air Amplifiers, MINI Mounting Systems For Standard Air Blades, MINI Mounting Systems For X-Stream Air Blades, Optional Item |
| Product | Optional magnetic base for MAXI Mounting Systems 19002 ONLY, Optional mounting magnet for Air Blade Mounting Systems 10991X1 and 10991X2, Optional mounting magnet for Air Blade Mounting Systems 10993X2 and 10994X2, Mounting arm only for 10991X1 and 10991X2, Mounting arm only for 10992X1 and 10992X2, Mounting arm only for 10993X2, Mounting arm only for 10994X2, Bracket Only plus Screws (5), Screws Only (5 screws per kit) EACH, Bracket Only for X-stream air blade, Bracket for Standard Air Blade (on special order) plus srews (5), Bracket Only for Standard air blade, Spare Screw for Amplifier Mounting System, Mounting Bracket for Model 40001, 40001G and 40001S, Mounting Bracket for Model 40002, 40002G and 40002S, System for FX10 FX20 FX40 NF60003 + screw, System for 6" to 18" aluminum and 6" to 15" stainless steel – NF60003 + Bracket + screws, Dual system for aluminum 24" to 54" – 2 sets NF60003 + 2 Brackets + screws, System for 18" stainless steel – DG60003 + Bracket + screws, Dual System for 24" to 36" stainless steel – 2 sets DG60003 + 2 Brackets + screws, Dual System for 42"to 48" stainless steel – 2 sets MG60003+ 2 brackets + screws, Dual System for 54" stainless steel – 2 sets MG70003+ 2 brackets + screws, System for 6" to 18" aluminum and 6" to 15" stainless steel – NF60003 + Bracket + screws, Dual system for aluminum 24" to 54" – 2 sets NF60003 + 2 Brackets + screws, System for 18" stainless steel – DG60003 + Bracket + screws, Dual Systems for 24" to 36" stainless steel – 2 sets DG60003 + 2 Brackets + screws, System for 40001 and 40001G and 40001S – NF60003 + 40001MTS + screw, System for 40002 and 40002G and 40002S – NF60003 + 40001MTS + screw, 12" adjustability Stainless Steel Mounting System For All Air Knives, 36" adjustability Stainless Steel Mounting System For All Air Knives |
Mounting System From Nex Flow
For Air Blade Air Knives & Amplifiers, Flexible and Durable
Mounting Systems for air knives and amplifiers provide a convenient and flexible way of utilizing the products for blow-off and cooling applications.
We are making them all from powder-coated steel. One knob controls the infinite flexibility of the system. While securing it after positioning, the air knife or amplifier is correct. Additionally, an optional magnetic base ensures it to a magnet-accepting platform.
Rugged and secure positioning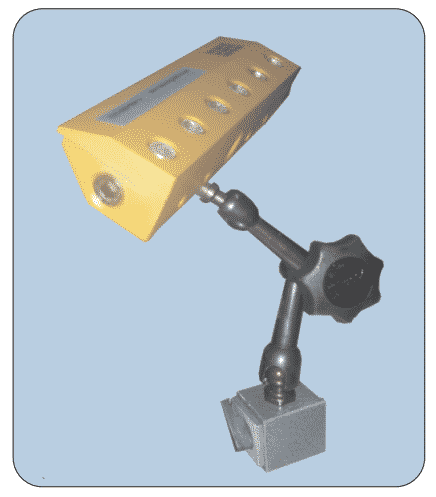 Secure air knives in place quickly and easily with precision mounting. 
Air Blade Air Knife System comes with powder-coated brackets. Also, stainless steel mounting screws and the mounting unit itself.
Also, by us adding the optional magnetic base can otherwise be secured by threading to a surface.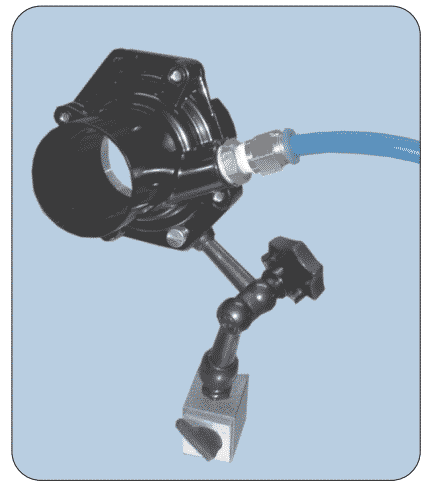 Securely and accurately placing Air Amplifiers using mounting systems.
Standard Model FX10, FX20, and FX40, as well as adjustable Model 40001 and 40002 Air Amplifiers
They can easily also be mounted using the mounting arm. 
TM As with the Air Blade Air Knife System 
Providing an optional magnetic base is also an option. Or securing the unit by threading it to a surface.
SKU
Model Type
Product
19003
Optional Item
Optional magnetic base for MAXI Mounting Systems 19002 ONLY
19001
MAXI Mounting Systems For All Air Knives
36" adjustability Stainless Steel Mounting System For All Air Knives
19002
MAXI Mounting Systems For All Air Knives
12" adjustability Stainless Steel Mounting System For All Air Knives
DG0036-AD6060
Optional Item
Optional mounting magnet for Air Blade Mounting Systems 10991X1 and 10991X2
DG0036-AD8080
Optional Item
Optional mounting magnet for Air Blade Mounting Systems 10993X2 and 10994X2
AMMS
MINI Mounting Systems For Air Amplifiers
System for FX10 FX20 FX40 NF60003 + screw
10991X1
MINI Mounting Systems For X-Stream Air Blades
System for 6" to 18" aluminum and 6" to 15" stainless steel - NF60003 + Bracket + screws
10991X2
MINI Mounting Systems For X-Stream Air Blades
Dual system for aluminum 24" to 54" - 2 sets NF60003 + 2 Brackets + screws
10992X1
MINI Mounting Systems For X-Stream Air Blades
System for 18" stainless steel - DG60003 + Bracket + screws
10992X2
MINI Mounting Systems For X-Stream Air Blades
Dual System for 24" to 36" stainless steel - 2 sets DG60003 + 2 Brackets + screws
10993X2
MINI Mounting Systems For X-Stream Air Blades
Dual System for 42"to 48" stainless steel - 2 sets MG60003+ 2 brackets + screws
10994X2
MINI Mounting Systems For X-Stream Air Blades
Dual System for 54" stainless steel - 2 sets MG70003+ 2 brackets + screws
10991A1
MINI Mounting Systems For Standard Air Blades
System for 6" to 18" aluminum and 6" to 15" stainless steel - NF60003 + Bracket + screws
10991A2
MINI Mounting Systems For Standard Air Blades
Dual system for aluminum 24" to 54" - 2 sets NF60003 + 2 Brackets + screws
10992A1
MINI Mounting Systems For Standard Air Blades
System for 18" stainless steel - DG60003 + Bracket + screws
10992A2
MINI Mounting Systems For Standard Air Blades
Dual Systems for 24" to 36" stainless steel - 2 sets DG60003 + 2 Brackets + screws
40001MTS-MS
MINI Mounting Systems For Air Amplifiers
System for 40001 and 40001G and 40001S - NF60003 + 40001MTS + screw
40002MTS-MS
MINI Mounting Systems For Air Amplifiers
System for 40002 and 40002G and 40002S - NF60003 + 40001MTS + screw