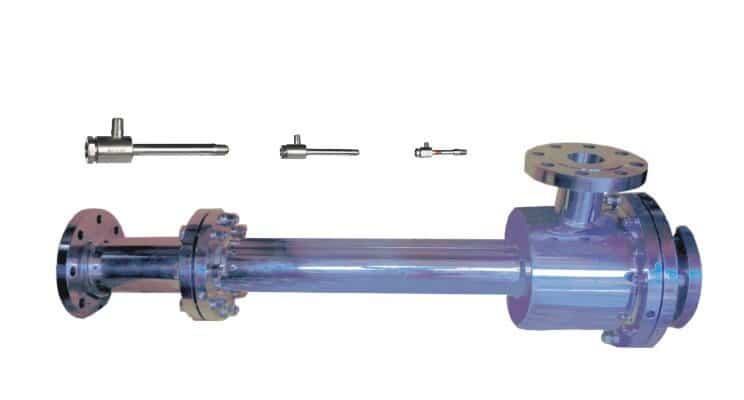 ---
Considerations in Using a Vortex Tube to Cool
Vortex Tubes are ideal for spot cooling due to their compact size and ease of use. But certain considerations must be kept in mind to use them effectively.
In choosing a vortex tube, there is a bias that the colder the temperature, the greater the cooling.  This is only partially correct because the cooling effect results from both low temperature and total cold airflow.    In addition, temperature drop and flow are interdependent in a vortex tube.  The greater the cold temperature drop, the less the flow.
The less the temperature drops the greater the flow.  Optimum percentage of cold end airflow for maximum cooling is between 60% and 80% of the compressed air input to the device.
If the cooling effect is not the most important factor for the application, then cold temperature of course should be the focus.  The colder the temperature produced, the lower the cold end flow as well.
Other things to consider is transmission distance for the cold end flow and back pressure implications along with other things as outlined in the blog.
Nex Flow Air Products Corp. manufactures vortex tubes and packaged versions for tool cooling, and control panel enclosure cooling and can make systems of any size for special applications.
Video url : https://youtu.be/NUDa2yLghYA