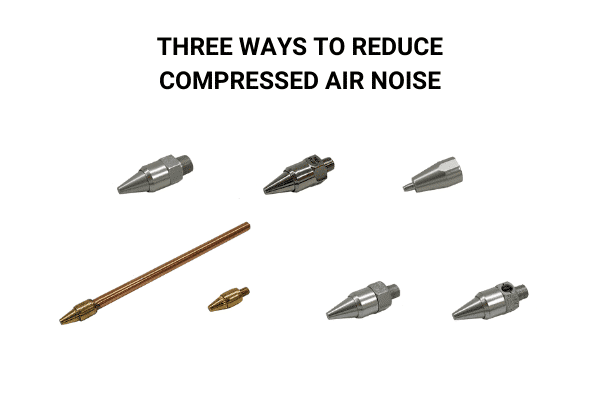 Compressed air noise can be responsible for up to 1/3rd of the noise in a factory operation. So controlling noise from compressed air is important. This can be achieved with the following three steps:
1. Use control devices such as PLC's to integrate sensors along a production line to optimize the air pressure needed and to shut off the compressed air supply when not used. On-off control is also an excellent way to save compressed air energy.
2. Use the optimum pressure needed for each particular application and check those settings regularly to assure they are maintained. Excess pressure wastes energy and produces more noise.
3. Use noise reducing air amplifying nozzles, air knives, etc. for blow off and cooling applications. Open jets and pipe waste a tremendous amount of energy and produce a great deal of noise.
While not contributing very much to noise levels, compressed air leaks do waste a great deal of energy and a regular leak detection program should be in place as 30% of compressed air energy can be lost in leaks from piping and connections and fittings.